DSJ2 - Salt Lake Vallila Tournament 2002
DSJ Tournament Hall of Fame
Download tournament replays by right clicking the results


Tournament Photos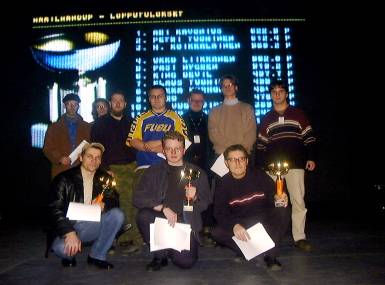 The awarded players: Ari Kavonius (1st) in the middle Petri Tuominen (2nd) on left, and Hannu Koikkalainen (3rd) on right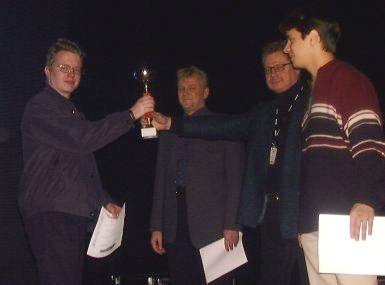 Ari Kavonius (left) receiving the first prize. Awards presented by Markku Salonen, Teijo Lahti and Jussi Koskela.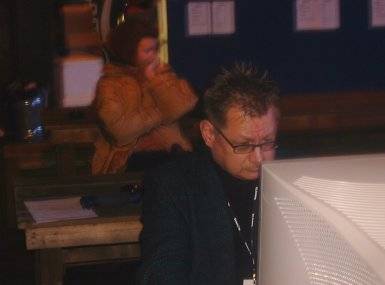 Teijo Lahti concentreting on his jump.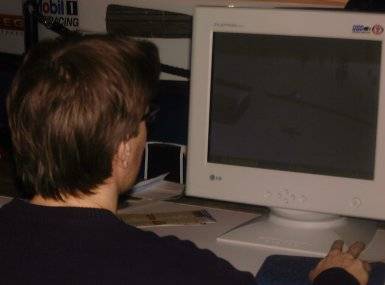 Hannu Koikkalainen on Belarus K220 Hill.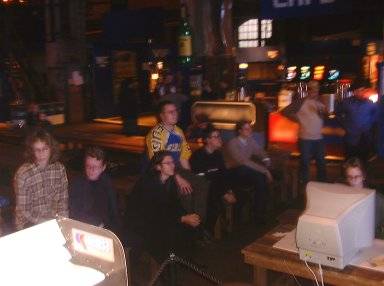 The players wathching the competition on the Europe's biggest portable screen.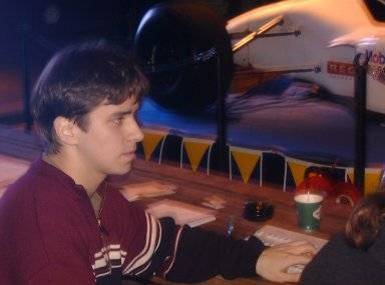 Jussi Koskela working as a tournament judge.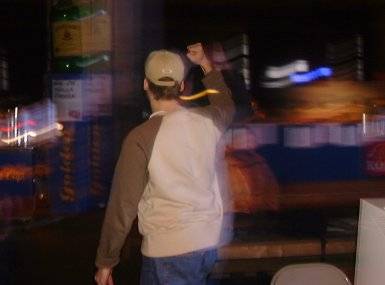 Petri Tuominen celebrating his last jump.
Photos: Teijo Lahti & Juki Hartikainen