DSJ2 - Overview

Deluxe Ski Jump 2 is the second title in Mediamond's legendary series of DOS-based ski jumping games.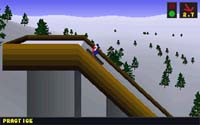 DSJ2 comes with 32 hills. The available game modes include world cup, team cup and practicing. DSJ2 supports replays and web-based hill records. Up to 16 players can play DSJ2 simultaneously.
Download Free Demo!
Buy Full Version!
Visit www.dsj2.com for the iOS / Android version of DSJ2.